Megan McKinney, PT, graduated from the University of Oklahoma Health Sciences Center with her Bachelor of Science in Physical Therapy in 1997. She has worked for 21 years in all areas of rehabilitation at St. John Medical Center in Tulsa, OK including the NICU, pulmonary rehab, inpatient and outpatient settings.
Megan has a love for working with patients needing neurological rehabilitation including CVA, traumatic brain injury, vestibular dysfunction, and balance impairments. She specializes in concussion management and treatment including baseline screenings, post concussion rehabilitation, and return to play testing.
Megan also has training in mat and reformer Pilates and enjoys incorporating these techniques into her patient care. Megan is currently on the medical management team for The University of Tulsa athletes, University of Oklahoma Sports Medicine patients, West Side Alliance Soccer Club, and Tulsa Soccer Club Hurricane, helping athletes who have sustained a concussion return to play.
---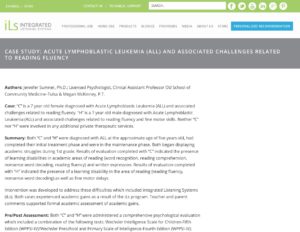 Megan recently participated in a reading fluency case study at OU School of Community Medicine–Tulsa, addressing challenges related to Acute Lymphoblastic Leukemia. The study resulted in an increase in academic performance by the participants across all academic areas.
---
Explore Our Services
Read Our Reviews
What To Expect