Why keep your life waiting one more day? Our LifeMotion orthopedic physical therapy team brings extensive skill and compassion to help get you fully back in motion.
LifeMotion Orthopedic Physical Therapy
Orthopedic injuries to your bones, muscles, cartilage, tendons, ligaments, or joints can put you on the sideline of your life. Sprains, strains, or even fractures don't only happen to athletes. An ordinary simple slip or fall can result in the same kind of injury you might get playing a sport.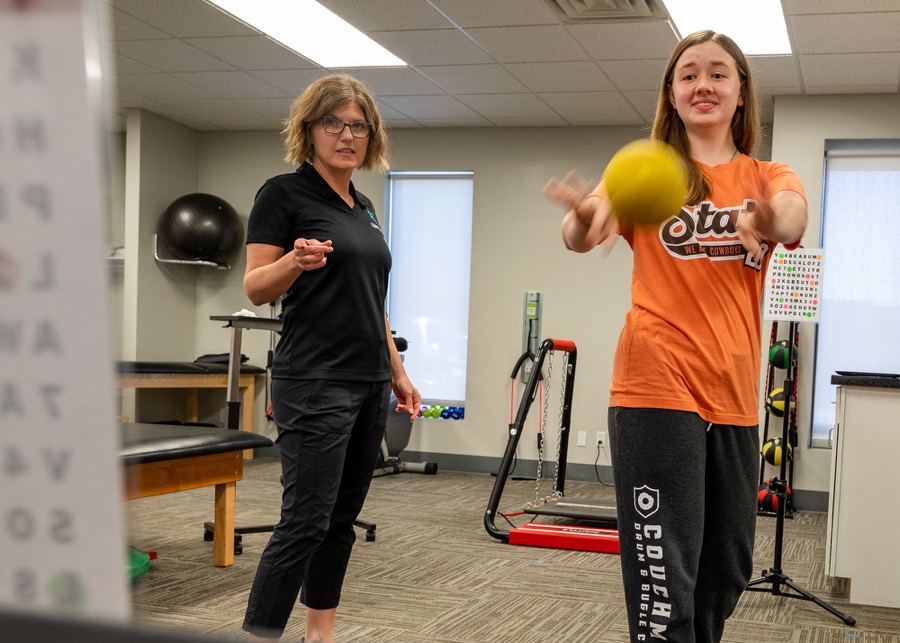 Regardless of how you're injured, LifeMotion therapists are trained to treat musculoskeletal sprains, strains, fractures, dislocations—or even post-surgical recovery.
The LifeMotion Tulsa physical therapy team is dedicated to helping you in three ways:
Build muscular strength and stamina
Increase range of joint motion
Improve joint stability and flexibility
Motion is the basis of your wellness at LifeMotion
From your first visit, the LifeMotion team provides the one-on-one, hands-on attention it takes to help you once again live life in full motion. That's why we create a treatment program addressing your specific orthopedic physical therapy needs, including:
Arthritis
Post-surgical rehab
Neck and back pain
Shoulder and elbow injuries
Knee injuries
Foot and ankle injuries
Tendon and ligament injuries
Muscle weakness
Overuse injuries
Rotator cuff tear
Low back pain
What you can expect at LifeMotion
Goal Oriented Orthopedic Physical Therapy Treatment Plans: While we enjoy getting to know and help you, nothing beats the satisfaction of seeing you "graduate" and return to your life in motion. That's why you receive a specific, written treatment plan—including a completion date goal.
Hands-on Treatment: Whether your plan calls for therapy, strength training, or conditioning, LifeMotion therapists work with you one-on-one, every step of the way.
Active Communication: When referred by another provider or Tulsa chiropractor, LifeMotion keeps your doctor up-to-date with your progress. Our office team also helps coordinate insurance paperwork so you can focus on what matters most: completing your treatment plan and "graduating."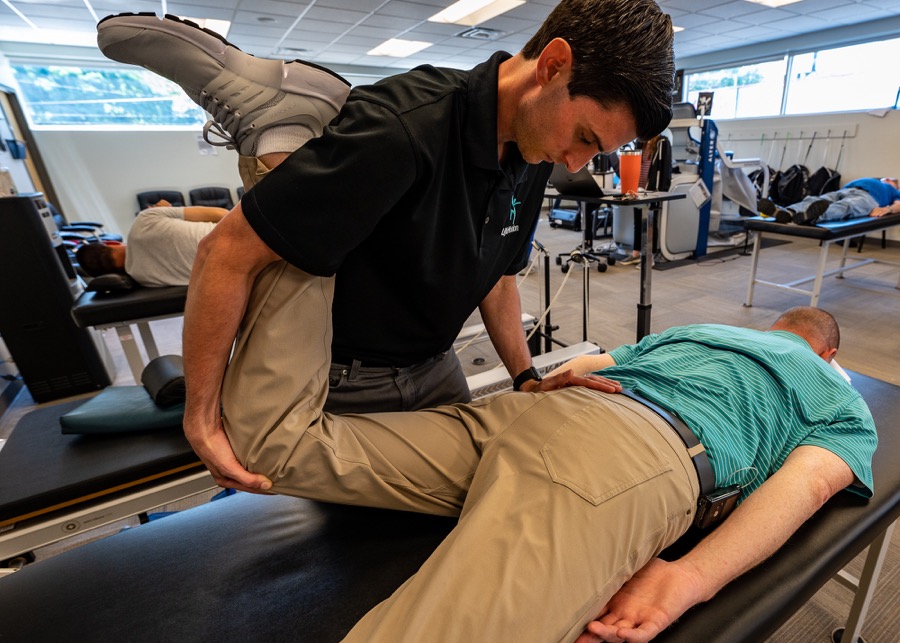 You're in experienced hands at LifeMotion
LifeMotion orthopedic physical therapists are extensively trained, bringing years of experience to every case. Our state-of-the-art therapeutic resources, such as the revolutionary AlterG Anti-Gravity Treadmill, as well as our custom techniques, enable us to help you go well beyond getting in motion. Many of our clients are able to reach new heights of healthy living through our LifeMotion wellness programs.
What To Expect
Read Our Reviews
Meet Our Team
---
Why wait another day? Contact LifeMotion now